Protecting and Enhancing Nottinghamshire's Built Heritage
Getting Involved
Membership:
As a member you will be supporting the Trust in all its efforts to protect and enhance Nottinghamshire's Built Heritage. You will receive discounts on events and visits that that inspire a passion for old buildings. We will keep you up-to-date via our Newsletter. You will also become part of a friendly group of like-minded enthusiasts.
Students and Under 21's FREE
Adult Individual £15.00 pa
Couples and Families £25.00 pa
Town/Borough and Local Groups £25.00 pa
District and County Councils £50.00 pa
Businesses and Institutions £100.00 pa
Patrons on Application
Offering Your Skills:
Put your skills to use in helping preserving the historic fabric of Nottinghamshire. Architects and conservation professionals are invited to join us in our efforts to protect Nottinghamshire's heritage by assisting in commenting on planning applications that affect the fabric and/or setting of historic buildings in the county. Architecture and conservation students are also encouraged to get involved to gain experience in this area.
We want to expand our effort to maintain a social media presence and volunteers with experience in this area are encouraged to get in touch.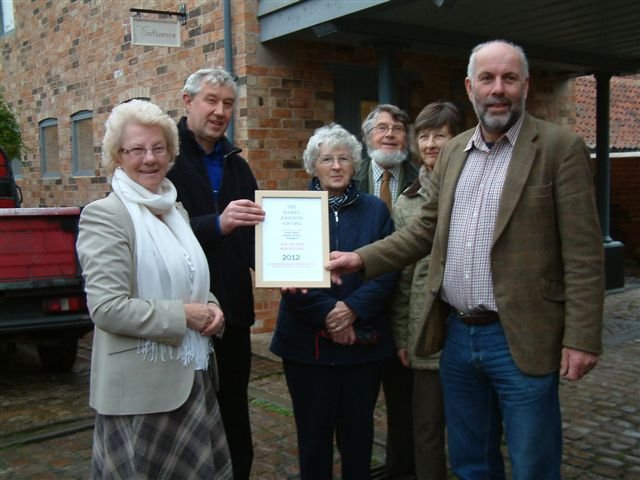 Harry Johnson Award Presentation
'A reward for all our endeavours'