NBPT's facebook project inviting posts of then and now photos of Nottinghamshire's built heritage.
Heritage Trust Network (formerly the Association of Building Preservation Trusts) is a membership organisation run by people who have delivered amazing heritage projects. Their mission is supporting the work of local heritage groups, whether they be building preservation trusts, community trusts or social enterprises.
The Ancient Monuments Society was founded "for the study and conservation of ancient monuments, historic buildings and fine old craftsmanship". It is committed not only to campaigning for historic and beautiful buildings, but to furthering the study of them.
The Architectural Heritage Fund (AHF) is a registered charity which helps to repair and give new life to historic buildings of every kind throughout the United Kingdom.
The BSS Library is held locally at Bromley House, Angel Row, Nottingham.
1360 pages of essential building conservation information, including articles by leading authorities, contact details for companies, organisations, products and materials, details of courses and more.
The Churches Conservation Trust is a national charity protecting historic churches at risk. Since being established in 1969, it has saved over 340 buildings which attract over 2 million visitors each year.

Working with Civic Societies, Civic Voice works to make places more attractive, enjoyable and distinctive and to ensure everyone lives somewhere they can be proud of. A powerful voice promoting civic pride in a fast changing world is needed now more than ever.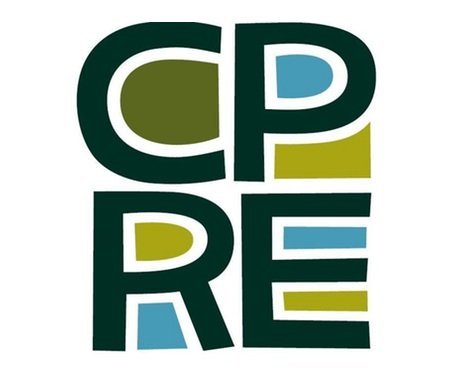 The CPRE is the NBPT's partner in awarding the Harry Johnson Award. The CPRE is a national charity which helps people to protect and enhance the countryside for present and future generations.
Historic England is the Government's lead body for the historic environment in England. It is responsible for protecting the best of this country's unique legacy of historic buildings, landscapes and archaeological sites for the benefit of this and future generations.
The Georgian Group exists to save Georgian buildings, monuments, parks and gardens from destruction or disfigurement, and where necessary to encourage their appropriate repair or restoration and the protection and improvement of their setting.
The Haggs Farm Preservation Society were formed in March 1986, to encourage the preservation of Haggs Farm, Underwood, and to reinforce its vital importance to the early formative years of D.H. Lawrence's development.
The Institute of Historic Building Conservation is the professional institute which represents conservation professionals in the public and private sectors in the United Kingdom and Ireland. The Institute exists to establish the highest standards of conservation practice to support the effective protection and enhancement of the historic environment.

A website with superb drawings of windmills and watermills from both the UK and other countries. John Brandrick is a retired draughtsman/engineer who worked in the construction industry for over fifty years.
The Mills Archive is a charity that aims to preserve and protect our milling heritage along with records of our milling heritage, to make them freely available to the public.
To become the national centre of excellence for learning, understanding and research on mills, milling and the historic uses of traditional power sources.
Over 5000 prints and negatives accumulated over many years, catalogued by Historic England and dating from the 1940's. The contents focus on vernacular houses and farmsteads of the East Midlands, some taken just before demolition.
Nottinghamshire County Council heritage department offers a wealth of knowledge and provides advice to local authorities, community groups, heritage professionals and members of the public.
This Trust raises money to grant-aid historic churches and chapels in Nottinghamshire.
Established in 1919. The very first meeting and lecture that took place was held at the Town Hall in March 1919, the lecture which was prepared by Mr. Albert Sorby Buxton was about Mansfield street names and places and their origins. All Meetings take place at the St. Peter's Centre, Church Side, Mansfield, NG18 1AP.
A group of archaeology students formed a society at the suggestion of the late Professor Maurice Barley in the 1960s. This group created the Sherwood Archaeological Society in its present form.
A community group dedicated to the exploration and preservation of the archaeology of the ancient Minster town of Southwell and its surroundings. Here you can find out about what they do and how to get involved in uncovering the history of Southwell and its past.
SAVE has been described as the most influential conservation group to have been established since William Morris founded the Society for the Protection Ancient Monuments over a century ago.
The Prince's Foundation promotes a return of human values to architecture, the building arts, urban design and regeneration. It links ideas with practical action, drawing on a track record of teaching in the building arts and crafts.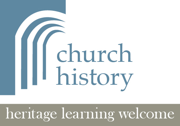 Southwell and Nottingham Church History Project. A database of archaeological, architectural and historical information on the 300+ churches and 100+ former churches and sites.
The Society for the Protection of Ancient Buildings was founded by William Morris in 1877 to counteract the highly destructive 'restoration' of medieval buildings being practised by many Victorian architects. Today it is the largest, oldest and most technically expert national pressure group fighting to save old buildings from decay, demolition and damage.
The Thoroton Society is Nottinghamshire's principal historical and archaeological society. Founded in 1897 and named after Dr Robert Thoroton. The membership is worldwide and includes individuals, libraries and museums in four continents.
The Vernacular Architecture Group was formed in 1952 to further the study of traditional buildings, originally those of the British Isles. In recent years, its membership and publications have also reflected a growing interest in buildings from other parts of the world.

The Victorian Society is the national society responsible for the study and protection of Victorian and Edwardian architecture and other arts. It was founded in 1958 to fight the then widespread ignorance of nineteenth and early twentieth century architecture. Among its thirty founder members were John Betjeman and Nikolaus Pevsner.