ABOUT US
Previous
Next

Projects Committee 1979
Projects Committee 2019

'Nottinghamshire Then and Now' Project


Hands-on with Practical Building Crafts
Hands-on Metalworking Visit
The Council are all elected and unpaid. The professional work is carried out by architects, engineers, solicitors and other professionals engaged by the Trust. We have strong links with Nottinghamshire County Council whose officers are members of the Trust and provide technical support. The Trust is looking to the future and to encouraging new members to join to forward the thinking and actions of the Trust, based on the foundations established over the past fifty years. We would love to hear from you…

Free Newsletter Sign Up


Founder and Former Members

Conserving
We purchase, conserve and find new uses for vulnerable and at-risk buildings. This former framework knitter's cottage in Ruddington was in need of a new roof and general renovation. It's large windows were restored. Originally these windows lit the upper floor workshop .
Monitoring
We monitor the situation of vulnerable buildings, providing technical advice and applying pressure to achieve satisfactory conclusions.
The Robin Hood Hotel in Newark has been an ongoing concern to the Trust and we have persevered in our efforts to save these buildings in the face of considerable pressure to demolish them.
Advocacy
We monitor and comment on planning applications. Where proposals might adversely affect a historic building our volunteer technical experts provide comments on the significance of vulnerable heritage assets in our county. Our technical experts are available to all owners of historic buildings within Nottinghamshire.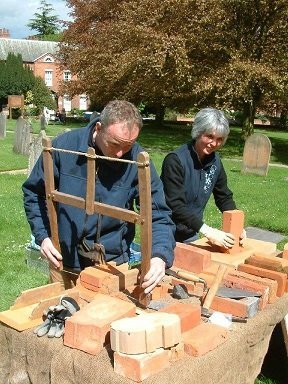 Promoting
Historic Building Craft
We raise the profile of historic craftmanship and building techniques by providing skills fairs to promote these crafts and provide training.
Recognising and Rewarding
We recognize and reward excellence in restoration work on historic building and innovative new designs which enhance their local environment in the form of The Harry Johnson Award which we have run for the last 40 years in partnership with the Campaign to Protect Rural England (CPRE).
Archive
We have a wealth of archival material that can be accessed free of charge by the public.