Current Projects
Heritage Building Survey
The Trust is very excited to be launching its Heritage Building Survey. The scope of the project is to revisit a 1968 survey, whereby the Trust produced over 4000 records with photographs. Many Nottinghamshire villages were included in the original survey and it is hoped to roll out the project across the county. Villagers in Flintham, Upton, Warsop and Church Warsop have undertaken surveys, adding several more historic building to our records.
Former Projects
Asher Lane, Ruddington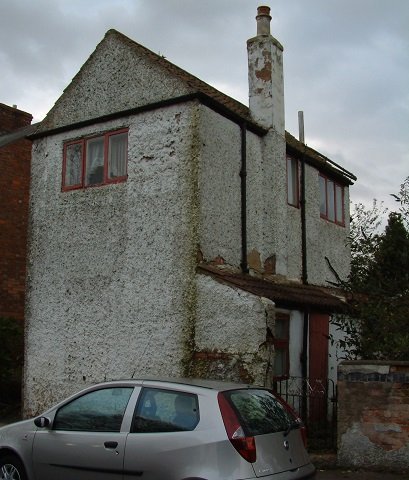 This nineteenth century framework knitter's cottage was renovated by the Trust under the guidance of Trust Architect Alan Wahlers. The renovation included rebuilding the chimney, replacing the roof and reinstating the timber windows. The earliest documented conveyance was in 1858 but a building appears in this location on Sanderson's Map of 1835. Like other stockingers' cottages, the floor joists are substantial and closely spaced as they had had to support the heavy machinery that would have been on the first floor. (Norcliffe, 2002).
Yews Farmhouse, Styrrup
The Trust acquired this timber-framed building from a local contractor. The timber frame was dated to about 1656 and proved in surprisingly good condition for its age. External walls were a mixture of brick and stone and the original thatch roof had been altered and replaced with clay pantiles. The farmhouse was partly restored under the direction of Alan Wahlers (Trust Architect) and made weather-tight. The partly restored farmhouse was sold in 2001 to a private owner who intended to complete the interior restoration works.
House and Outbuilding Opposite Junction with West Moor Road, Walkeringham
The Trust is very grateful to the original owner for offering us first refusal on the purchase of this farmhouse and adjoining land. Built in about 1750 this Grade II listed farmhouse has a largely unchanged interior. Constructed of brickwork with clay pantiles, there are cogged eaves and tumbled coped gables. The farmhouse was restored to a high standard and sold.
St Leonard's Court, Newark