Nottinghamshire Building Preservation Trust
Protecting and Enhancing Nottinghamshire's Built Environment.
'Historic preservation does so much more than preserve bricks and mortar.  It recognizes that our built history connects us with our past in a tangible way.'
Ernst Johnson – Architect
Urgent: Trust Administrator Required
The Nottinghamshire Building Preservation Trust is seeking a TRUST ADMINISTRATOR to replace the administrator who has left unexpectedly for personal reasons.
The Position is for a self-employed, self-motivated person to help the Trustees/Directors to administer the Trust's activities and to increase membership of of Friends of NBPT.
The applicant would be expected to work at least 2 hours each week in the Trust office, any additional time spent either at home or in the office up to an average of 6 hours per week by agreement.  Remuneration is negotiable up to a maximum of £3,600 per annum.
For more information, click here to download the full job advertisement.
Please register your interest and request for further information by Friday 20th March 2020:
email: info@nbpt.co.uk
or by post to:
Nottinghamshire Building Preservation Trust Ltd,
Room 22, Minster Chambers, Church Street,
Southwell, Notts N25 0HD
The trust is proud to take an active hand in preserving buildings across Nottinghamshire. Click on the image above to see just some of our projects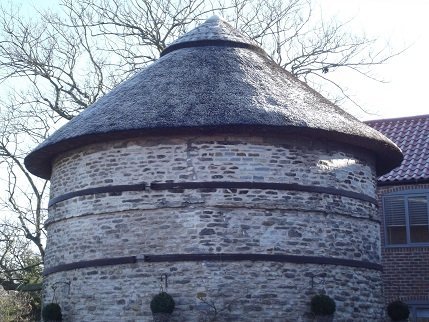 The Trust has been involved in repairing Dovecotes for over 35 years. The first dovecote repaired with the aid of the Dovecote Fund was that at Wollaton Hall, which was completed under the direction of John Severn in 1986 by the Family First Projects Agency
The aim of this register is to raise awareness of the problems relating to historic buildings at risk to the wider public. It also aims to prompt action to promote repair of these buildings and secure their long-term future.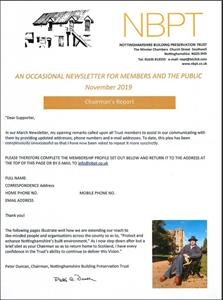 The Trust maintains archives of newsletters and photos. More photos of Nottinghamshire buildings